28 juillet 2013
This the maid of the mist. It is a big boat that we went on that goes very close to the falls.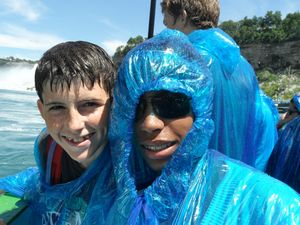 This is Eli and Emma on the maid of the mist. The blue plastic bags are to protect you from the water but we all got very wet anyway.
This is one of the falls with the made of the mist below
We all chose one attraction on the big street close to the falls. Eli chose Mini Golf. He won. Emma chose Ghost Blasters. It is a game where you go through a haunted house and shoot at targets. Alana chose the arcade where we are took a turn at playing Deal or No Deal. We won 107 tickets at the arcade. We used them to get prizes. Emma got a googly-eyed ring, Alana an eraser and eli a top.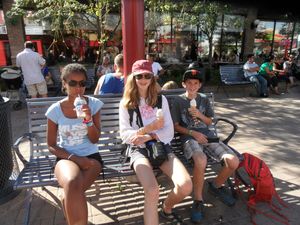 We all ate an ice cream before leaving.
Commentaires sur Niagara Falls